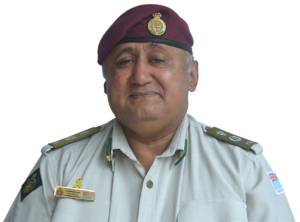 Commissioner's Message on the Rehabilitation Policy
The work of the Fiji Correction Service is a noble and fulfilling call to the great commission. Effective rehabilitation strategies must be at the core of our duty as Correctional Officers. Our role primarily is to Rehabilitate.  We work in a challenging and rewarding environment where our duty revolves around restoring people's lives.
This Rehabilitation Policy is a guideline for FCS to achieve its mission through rehabilitation programs. Rehabilitation programs offered in the past years have been through a number of consultations to measure its effectiveness towards the main goal of the organization and changes have been made where appropriate.
FCS in its effort to act on the policy requires that all staff take ownership of rehabilitation and be able to deliver these rehabilitation programs. However FCS highly appreciates the efforts offered by stakeholders in the delivery of rehabilitation programs.
For this Rehabilitation Policy to be effective there must be a multi-sectoral effort whereby providers from various religious bodies, non-government organizations, government departments and volunteers. Hence this Rehabilitation Policy is one of the many 'tools' in the work of restoring lives.
Therefore this Rehabilitation Policy is a document that will be reviewed to ensure that the rehabilitation strategies are suitable and effective over time. The effectiveness of this Rehabilitation Policy will be measured by the recidivism rate and more importantly the lives we restore in becoming law abiding citizens of this country.