Saturday, June 23, 2018
TWENTY eight Fiji Corrections Services officers are currently on a 3-day on the job training attachment at several public medical centers around the Lami and Suva Peninsula.
The attachment is the practical component of a 6-week Basic Medical Orderly Course currently being conducted by the Fiji Corrections Service. This is to prepare them to work as  medical orderlies for the 15 correction centres under the FCS.
Twenty-six year old COC Sera Domoni said her training attachment at the Lami Health Center yesterday was an eye opener and great learning experience.
"It was very interesting and we learned a lot from the job attachment'' COC Domoni said.
"It was also an eye opener, I have so much respect now for our local medical officers as today I helped assess and assist the nurses with over 60 patients at the Lami Health Center, and these are the normal numbers daily too,'' she added.
"This is the practical aspect of our 6 week course, and after 4-weeks in the classroom we were finally taken to the centers to put to test all we had learnt.''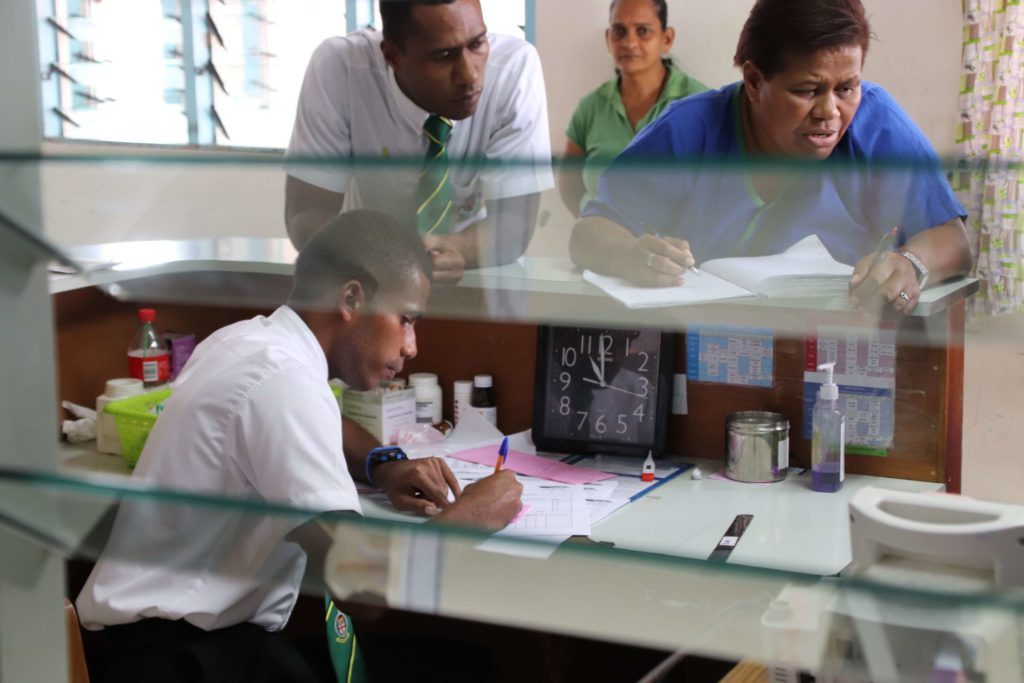 The 28 officers were divided into three groups whose routine involved a daily rotational attendance to 3-facilities, namely the Lami Health Center, CWM Emergency Room and St Giles Psychiatric Hospital.
These 3- centers had been identified as they provide the ideal conditions and kind of patients FCS medical orderlies will manage in their corrections work. The job attachment was possible through collaboration with the Ministry of Health who are also assisting in the delivery of the Course at the Fiji Corrections Service Training Academy in Naboro.
The training is central to FCS service delivery in ensuring the well being of prisoners incarcerated as convicts or remandees.