COMCOR hails team for ACP Achievements
September 26, 2023

Solesolevaki in Lomaivuna
September 26, 2023
Returned star from the recent Netball World Cup in South Africa Unaisi Rauluni was accorded a welcome back party by the Commissioner of Corrections Salote Panapasa and work colleagues recently.
The event was held at the National Headquarters base in Suva on Friday, 11 Aug, 2023.
Commissioner Panapasa said the pinnacle of every sports person's career is to participate in a World Meet such as this one held in South Africa.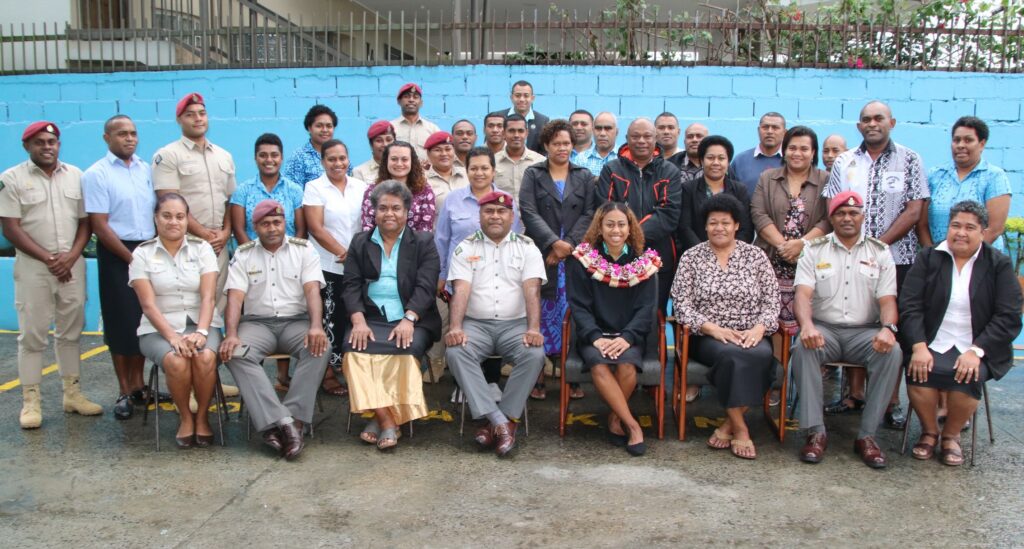 "You showed your maturity and experience in guiding the young members of the team and we also congratulate you for being awarded the Best Player Award in two games.
"We must also congratulate your efforts in helping Fiji move up 6 places on the World Ranking, from 16th to 11th and that is a major achievement."
Unaisi, 28 is the daughter for the late former National 7s Great and skipper Vesito Rauluni.
She earned her 64th cap for the country after the completion of the competition playing at both Goal Shooter or Goal Attack.
She is the Corporate Service Clerk at the National Headquarters in Suva.
error: Content is protected !!