MORE than one hundred pieces of artwork are now available for sale at the Fiji Corrections Service's Tagimoucia Art Gallery in Korovou, Suva. The gallery re-opened for business in February after it was closed last year to allow for renovation works to be undertaken. It displays talents of many great artists who are inmates within the prison and correctional system in the country. They are available for sale to members of the public.
The Art Gallery, which is the first of its kind for Fiji Prisons in the history of Fiji, was launched in 2008 under the Yellow Ribbon Program. It was also part of the paradigm shift from containment to correctional approach. The initiative provides an opportunity for inmates of the Suva Correction Centre to develop skills and to gain a form of income while in custody, that will be made available to them upon their release.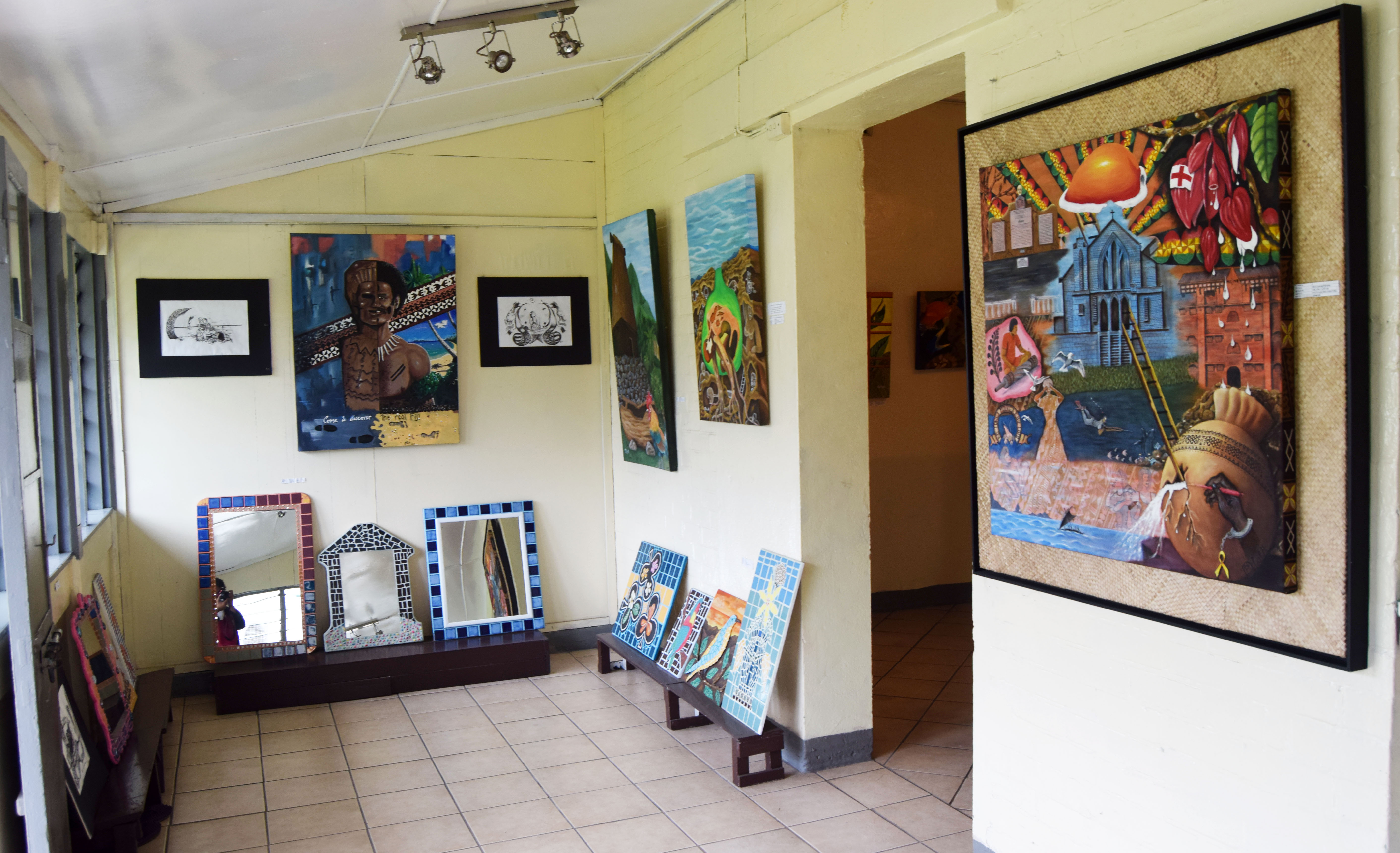 Last year, FCS made a contribution of $3,805 towards the Prime Minister's National Disaster Relief and Rehabilitation Fund from the 50 per cent sale of artwork and paintings at the 'Stronger than Winston Art Exhibition' hosted by the gallery. The donation was to assist those that were devastated by Severe Tropical Cyclone. FCS had earlier donated $15,000 towards Government's 'Adopt a School' initiative – also from a painting by inmate Pauliasi Delaibatiki that was sold in China.
Artworks available include paintings done in oil and canvas, paintings and drawings on tapa cloth, wood carving, crochet wall art and mosaic wall art. Some of the inmates also specialise in portrait and this was evident last year when former national 7s coach Ben Ryan was gifted with his own portrait done by Veresa Naceno after Fiji won the Rio Olympics.