26 July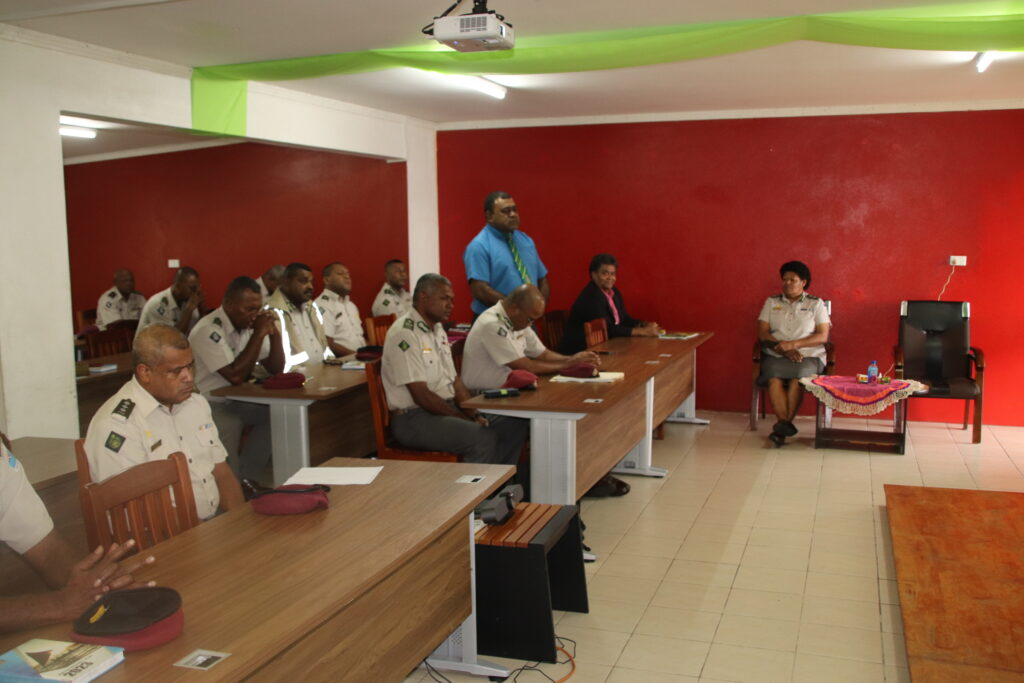 , 2023
The FCS Command Group yesterday conducted a workshop to review its Annual Corporate Plan (ACP) and targets set out for the new financial year of work.
Attending one-day workshop, was the Acting Commissioner Salote Panapasa, the Deputy Commissioner, the two assistant Commissioners, Supervisors, Heads of Departments and Officers in Charge.
Commissioner Panapasa said when opening the workshop that it was important to appreciate and recognize that the ACP of any organization is one of the most important document that mapped out how to achieve targets set out for each year.
"We need to always develop new strategies that are aligned with the intentions of the Government.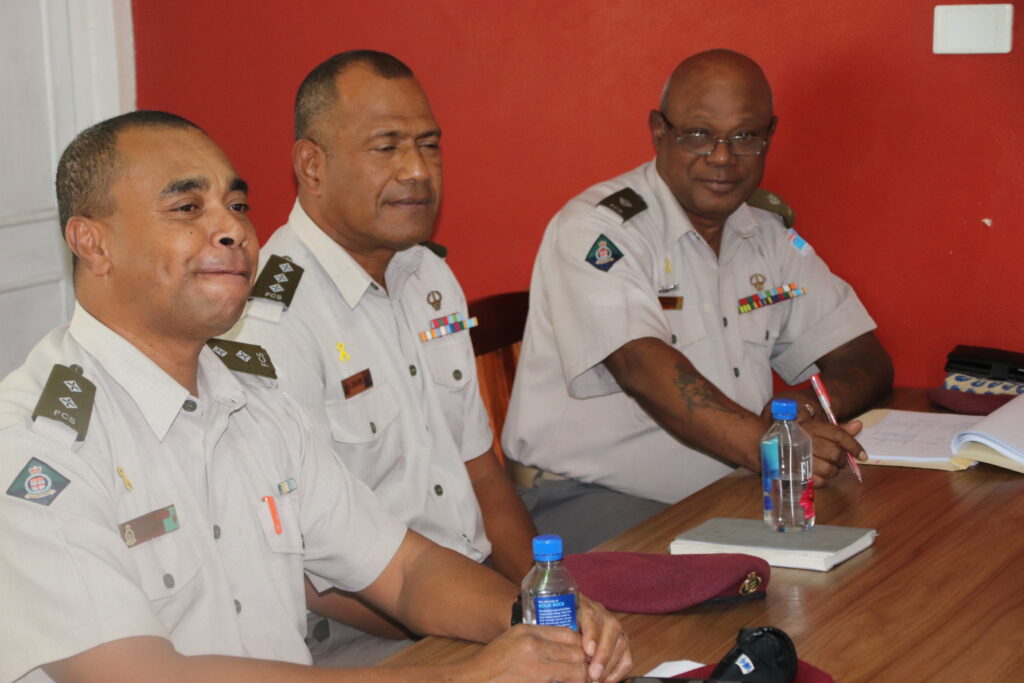 "This is why we sit down to review our achievements last year so we can work on our plan moving forward, and this ACP is what drives us as it is based on what the Government and the people expect of us moving forward."
She added that this annual document is compiled from a thorough analysis of institutional data, verifications of our 2021-2022 performance and what we propose to achieve in line with the
Governments allocation for the financial year 2023-2024.
During the meeting, the group deliberated on the organizations KPI's and achievements, and how to go about achieving them moving forward.
Some shared on the challenges they faced in the year which impacted on them achieving their targets before the meeting mitigated on how to approach the challenges and set new targets.
"We can see today that we have achieved many things we set out to do and also failed in some areas and we also discussed what we intend to do moving forward,'' said Commissioner Panapasa.
"This achievement will demand a holistic commitment from the FCS, so we must take ownership of this document and its vision and it must be shared with all FCS personnel irrespective of rank.
In closing, the Deputy Commissioner Apakuki Qura stated that it is vital that the ACP is disseminated to all FCS personnel by those at all levels of Command in the organisation.
"It is important that we understand this document and move together in the same direction in light of all the social changes, and the deviations in criminal behavior which impacts the work we do."